MASSAGES
Just close your eyes, breathe in the scents and enjoy...
Back, Neck & Shoulders 30min | 50 €
A deeply relaxing massage that focuses on stress relieve and muscle tension on these areas.
Swedish Massage 60min | 85 €
Enjoy this traditional body massage, which relieves muscles pain, improves flexibility and mobility, and decreases stress.
Deep Tissue Massage 60min | 95 €
The deep tissue massage is one of the most popular types of massages as it acts deep within the muscle tissue, and so helps to relax muscles and release tension grips and chronic muscle disease.
Anti-stress Aromatherapy 60min | 85 €
Ideal body massage for rejuvenation with beneficial essential oil.
Love Your Legs 30min | 50 €
Forget the sensation of tired and heavy legs.
more pages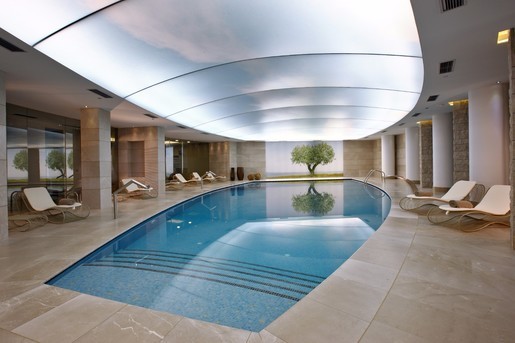 SPA GUIDELINES
Etiquette Please respect all spa guests' right to privacy and serenity during your visit a...