FACIAL TREATMENTS
Exquisite facial therapies with the touch of nature…
Deep Cleansing 70' | 85 €
Suitable for all skin types, this gentle facial treatment represents the first step before any facial therapy, including removal of impurities.
Τhe application of a smoothing serum and a mask offer deep hydration and regeneration of your skin.
Organic White Tea 50' | 90 €
A sensational treatment that provides the skin with hydrating and anti-oxidizing effects to protect against sings of ageing. It's based on White Tea Extract which is rich in polyphenols, flavonoids, and vitamins C & E. This treatment includes a highly relaxing facial massage and is suitable for all ages and skin types.
Royal Elixir 50' | 90 €
An exceptional line with all the benefits of Royal Jelly, an outstanding nourishing elixir, combined with Poria Cocos Extract, a fungus with extraordinary anti-aging power.
Youth Elixir 70' | 120 €
A facial treatment ideal to treat the loss of skin elasticity while smoothing expression lines and deep wrinkles
For Men 70' | 120 €
Enjoy a refreshing gel enriched with pure Vitamin C serum for unblocked pores and improved skin health. The treatment ends with an application of a nourishing clay mask and a neck massage.
more pages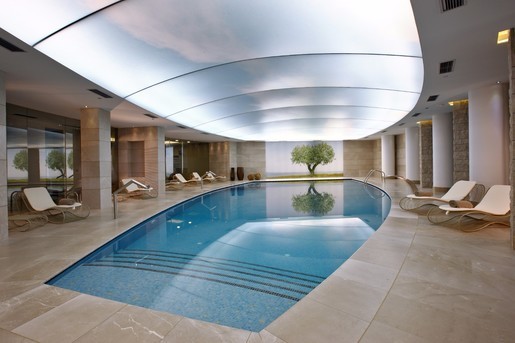 SPA GUIDELINES
Etiquette Please respect all spa guests' right to privacy and serenity during your visit a...