Janka Bar was named after and designed in the colors of the indigenous plant found exclusively on Mount Olympus. It's a great place to socialize or just relax after dinner. Our staff will be delighted to serve you coffee specialties, aperitifs, digestifs, signature cocktails, wines, and lite bites. You only need to sit back and take in the wonderful view from the bar's outdoor deck over the infinity pool to the Aegean Sea.

Open daily from 10:30 until 24:00
more pages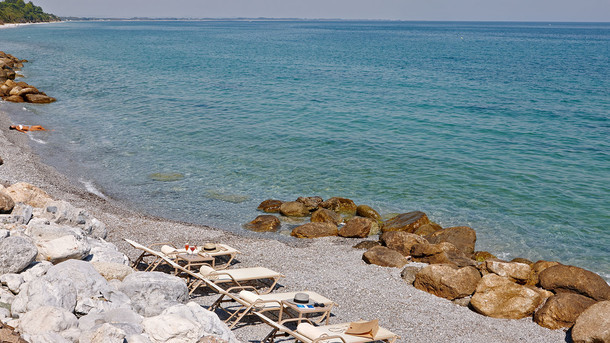 NAUTILUS BEACH BAR
This laid-back beach bar serves coffee, refreshments, smoothies, and cold beers, as well as snacks a...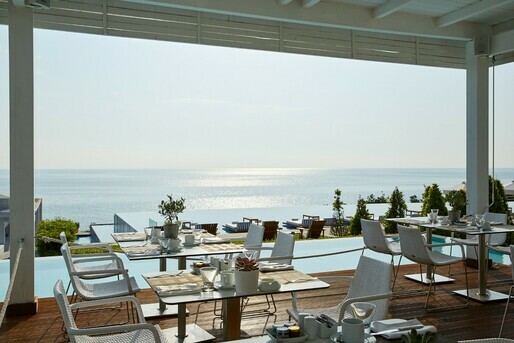 NERO RESTAURANT
Nero restaurant is located in the lobby area and offers a cozy ambiance inside and extends outdoors...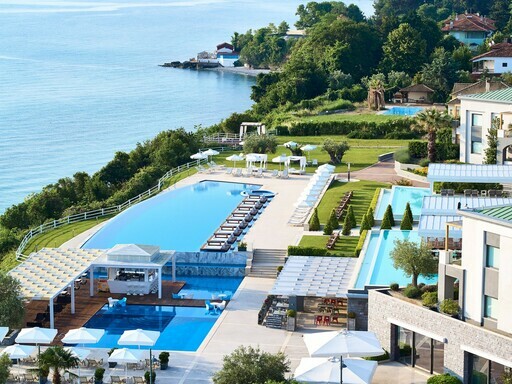 VERANDA POOL BAR
Veranda pool bar is the heart of the pool & patio area, serving thirst-quenching cocktails, cold...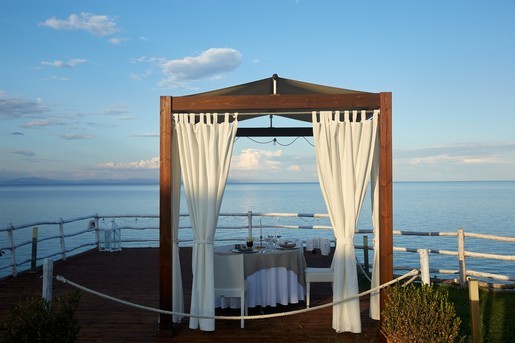 Private Dining
With our Cavo Romance service you can enjoy a romantic candle light dinner under the stars in o...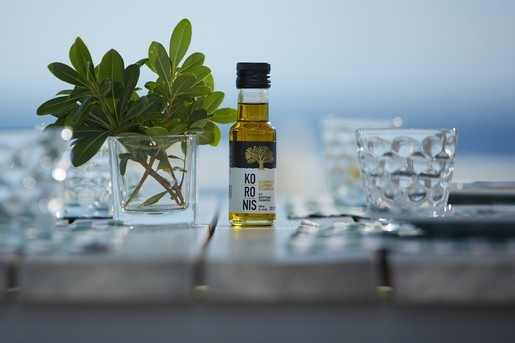 AEGEAS TAVERN
Our traditional tavern serves Mediterranean delicacies including seafood specialties, freshly c...