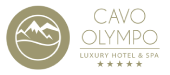 Nero restaurant is located in the lobby area and offers a cozy ambiance inside and extends outdoors to a wooden deck surrounded by water. This casually chic restaurant serves contemporary Greek and Mediterranean selections and themed dinners A-la-carte.
You can start your day with a healthy breakfast, prepared with local produce of the highest quality or taste local specialties such as the indigenous truffles, mushrooms, and the Black Pig of Mount Olympus.
Our waiters will help you pair your food perfectly with wine from our selected list of renowned local vineyards.
The extra virgin olive oil and olives we use at Cavo Olympo is of our own production.
American Breakfast: 07:15 - 10:30
Lunch A la Carte: 13:00 - 17:00 (only during winter season November - April)
Dinner:
Half Board Buffet: 19:00 - 21:00
A la Carte: 19:00 - 23:00 (reservation recommended)
Dresscode: Appropriate attire at dinner time. Please no athletic or beach wear.
Information about meals during winter season: Kindly note that - in cases of low participation - and in order to ensure the best possible quality, we reserve the right to serve Breakfast A la Carte instead of Buffet Breakfast and respectively a 4-course Menu in place of the Half Board Dinner Buffet without prior notice.
more pages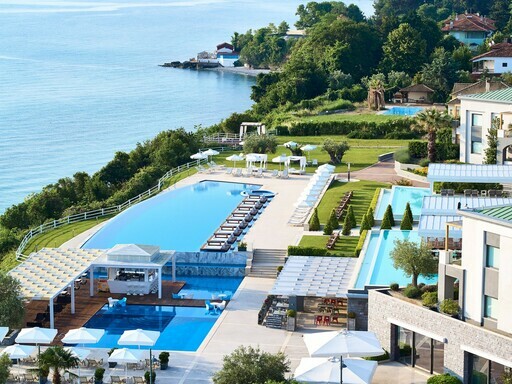 VERANDA POOL BAR
Veranda pool bar is the heart of the pool & patio area, serving thirst-quenching cocktails, cold...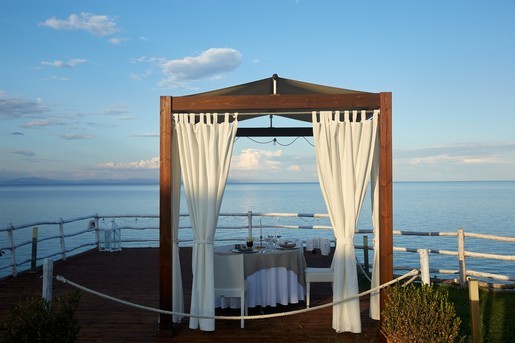 Private Dining
With our Cavo Romance service you can enjoy a romantic candle light dinner under the stars in o...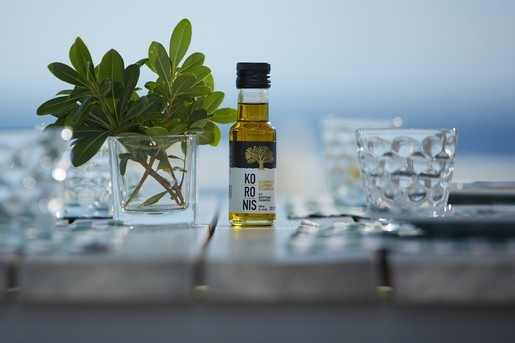 AEGEAS TAVERN
Our traditional tavern serves Mediterranean delicacies including seafood specialties, freshly c...
JANKA LOBBY BAR
Janka Bar was named after and designed in the colors of the indigenous plant found exclusively on Mo...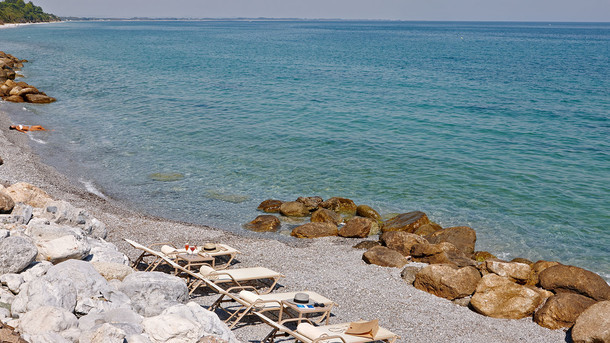 NAUTILUS BEACH BAR
This laid-back beach bar serves coffee, refreshments, smoothies, and cold beers, as well as snacks a...