Mount Olympus
Homer, the Odyssey, Book VI, 42:
«With this, the goddess, bright-eyed Athene, left for Olympus, where they say the gods have their everlasting home. No winds blow there, no rain wets it, no snow falls, but the wide air is clear and cloudless, and over it shines a radiant brightness: there the blessed gods are always happy.»
MYTHOLOGY
According to Homer, the twelve gods live in ravines, "the mysterious folds of Olympus". They have their palaces there. Pantheon (today's Mytikas) is their meeting place. Their tempestuous discussions are heard by the god of gods Zeus sitting on his imposing throne (today's Stefani). From there he unleashes his thunders showing "his godly wrath". In Homer's Iliad Mount Olympus is described as magnificent, long, glorious and full of trees.
The twelve gods are complemented by Aphrodite, Apollo, Ares, Artemis, Athena, Demeter, Hephaestus, Hera, Hermes, Hestia, and Neptune.
The nine Muses lived according to mythology in the eastern outskirts of Mt. Olympus. They were the daughters of Zeus and the Titaness Mnemosyne and protectors of the Fine Arts: Cleo, Erato, Euterpe, Kaliope, Melpomene, Polyhymnia, Terpsichore, Thalia, and Urania.
GEOLOGY – MORPHOLOGY
Mount Olympus is the highest mountain in Greece with an altitude of 2.918 m. It expands over approximately 500 km² and covers an almost circular area with an average diameter of approximately 25 km. The mountain covers an area of 58.925 acres (ca. 238 million m²) with its core covering about 10.000 acres (ca. 40 million m²).
The terrain contains many charming and splendid features amongst which are sheer rocky peaks, deep gorges, alpine fields and thick forest all combining to create the rare magic of Mt. Olympus. There are a total of 52 peaks ranging from altitudes of 760 m to more than 2.900 m which combined with the sheer ravines create scenes of unique beauty.
Mount Olympus was declared a National Park in 1938 with the aim to preserve the natural environment including flora and fauna as well as the cultural heritage and other values. The importance of the National Park has been recognized not only in Greece and Europe but all over the world.
In 1981 UNESCO proclaimed Mount Olympus a 'Biosphere Reserve of the World'. The European Community has included Olympus in the list of 'Most Important Bird Areas of the European Community'. It has also been included in the list of the European Natura 2000 Network as a 'Special Protection Area' and 'Site of Community Interest'.
Mount Olympus definitely falls under the category "must-see / must-do". And all efforts to conquer the mythical Mount Olympus begin at its gateway Litochoro, just a few minutes away from Cavo Olympo.
Plus de pages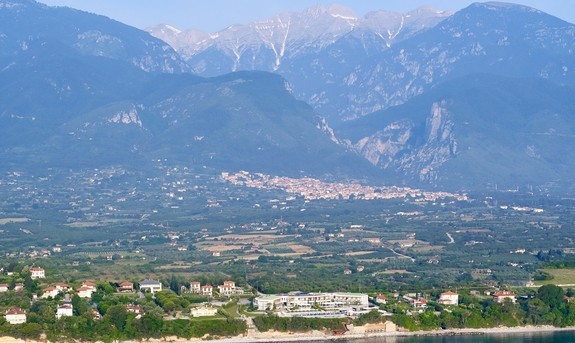 Local Events
Spring – Summer On Good Thursday in Kontariotissa at the Monastery of St. Ephraim, you can...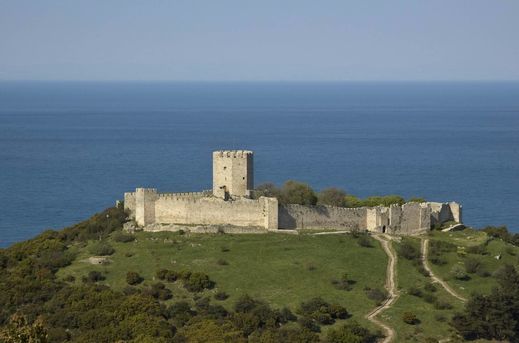 Discover Pieria
Cavo Olympo is only 7km away from Litochoro, the gateway to Mt. Olympus and as such an excellent sta...