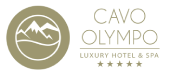 Easter at Cavo Olympo
Celebrate the Easter Fest at Cavo Olympo according to Greek tradition. Greek Orthodox Easter is celebrated this year one week after the Catholic Easter.
GOOD FRIDAY (26.04.19)
Enjoy sweet and savory fare to share your Friday in Lent (abstinence).
Sooth your body and mind with rejuvenating treatments at Oliving Spa.
Experience the solemnity of the Epitaph processions in Litochoro, accompanied by church choirs.
HOLY SATURDAY (27.04.19)
Homemade dishes, pies and abstinent recipes welcome you to the breakfast buffet overlooking the sea.
Relax and enjoy special moments on site or visit the area's sites and traditional villages.
In your room you will find candles for the Resurrection, Easter basket with red eggs and traditional yeast buns.
Resurrection Mass in the monastery of St. Dionysios in Litochoro.
Easter Supper with traditional soup and Easter treats.
EASTER SUNDAY (28.04.19)
Enjoy a day full of delight with a festive atmosphere and Live music.
Taste traditional spit-roast lamb and Kokoretsi (offal), delicious Meze and participate in the cracking of red eggs.
The traditional Easter Supper on Holy Saturday and Easter celebration with lamb and kokoretsi is included in the half board package in exchange for the regular half board dinner buffet.