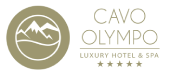 Activities & Experiences
Sun, sand, and sea are a wonderful pastime. But the enchanting landscape, golden beaches, emerald green sea and the charm of the surrounding villages are not the only thing our region has to offer.
Pieria's rich tradition and culture have been intensively affected and influenced by a moving history that goes back thousands of years.
Nature lovers will enjoy the beautiful landscape with golden beaches, massive mountain ranges, gorges, rivers, wetlands, and the region's rich flora and fauna.
Those who love sports will have a difficult choice among the wide range of activities available in the region.
Water sports include swimming, windsurfing, water skiing, jet skiing, canoeing, yachting, and SCUBA diving.
Thrill seekers will get their dose of adrenaline with the available choice of extreme sports such as para-gliding, hang-gliding, rafting, canyoning, rock climbing, and mountaineering.
Finally, winter sports fans get their money's worth at Elatochori Ski Center.
Our front desk staff will be happy to assist you with additional information and contacts of local providers.